The Third Doctor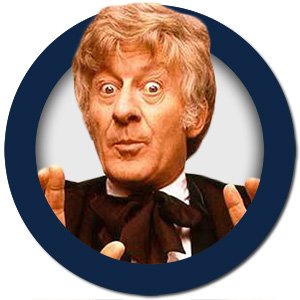 Frilly shirts, velvet jackets and a cape (!) — The Third Doctor (1970 to 1974) was a cross between The Saint, James Bond and, well, The Doctor. Debonair, swashbuckling, charming and ingenius, Jon Pertwee as The Doctor was a master of Venusian Aikido/Karate and a skilled driver of bonkers vehicles.




Podcast
C130 The Five Doctors
Four-and-a-bit Doctors battle Cybers, a chap in silver spandex and a Time Lord conspiracy in the 20th Anniversary Special


Podcast
N103 The Day of the Doctor
The Tenth, Eleventh and War Doctor battle Daleks, smooch a Zygon and seemingly prove that the gun is mightier than the pen in this glorious Doctor Who 50th Anniversary Special


Podcast
N102 The Name of the Doctor
The Great Intelligence employs those chaps from Buffy and a Back-To-The-Future letter to lure The Doctor to Trenzalore


Podcast
B053 Third Doctor Retrospective
Crushed velvet, Venusian Aikido and an incredible Doctor-Master pairing. We discuss Jon Pertwee's run as The Third Doctor.


Podcast
C074 Planet of The Spiders
Pertwee shines in a his farewell serial as he faces off against a spider senate and runs over vagabonds with a hovercraft


Podcast
C073 The Monster of Peladon
50 years of Federation membership have done little to stifle the Peladonians' bloodlust and aversion to socio-political progress.


Podcast
C072 Death to the Daleks
Sarah Jane hand-cranks the TARDIS doors and narrowly escapes ritualistic murder while The Doctor finds a more interesting temporary companion.