Cybermen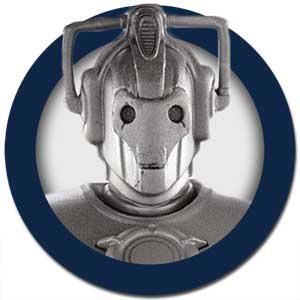 The people of Mondas "enhanced" themselves out of desperation and over the course of generations became the Cybermen we know today. Robotic drones, bent on converting all humanoid life to join their ranks, the Cybermen are the Borg of the Whoniverse, or rather the other way around.


Podcast
N127 Face The Raven
Doc heads to Diagon Alley to investigate a pain-in-the-neck countdown and loses yet another companion in the process


Podcast
N115 Dark Water
The Doctor gets a smooch from his mistress and it turns out there's an afterlife!






Podcast
N081 A Good Man Goes To War
The Centurion returns, River Song drops a massive spoiler and bowties are infinitely preferable to monastic neckties.


Podcast
N072 The Pandorica Opens
An epic romp and the episode that should have been called "Just let it go to voicemail"