Cybermen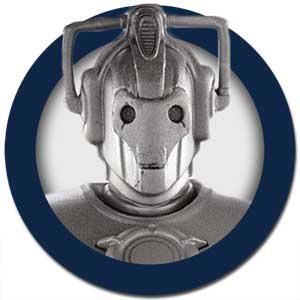 The people of Mondas "enhanced" themselves out of desperation and over the course of generations became the Cybermen we know today. Robotic drones, bent on converting all humanoid life to join their ranks, the Cybermen are the Borg of the Whoniverse, or rather the other way around.












Podcast
A032 The Gathering
A trilogy of cybertronic audio adventures meanders towards a decline and we can't help but object to the fate of two legendary Classic companions




Podcast
A031 The Reaping
The Sixth Doctor and Peri head to Baltimore to attend a funeral, indulge in breathing exercises and potentially save mankind in the process.


Podcast
N143 The Doctor Falls
The Genius Twins are the least of Bill's and Doc's worries in this highly divisive episode