Silurians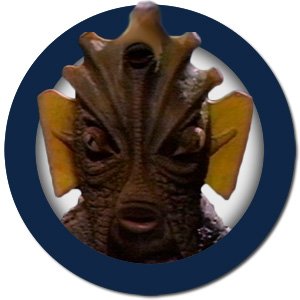 Reptilian civilisation (Homo Reptilia) that used to roam the Earth and escaped below ground when it became uninhabitable. Accidentally awoken by humans drilling deep down, the Silurians have since occasionally butted heads with mankind for dominance over the planet.




Podcast
N105 Deep Breath
A dinosaur appears in 1890's London, and that's not even the weirdest thing Capaldi must investigate in his debut adventure as the Twelfth Doctor


Podcast
N102 The Name of the Doctor
The Great Intelligence employs those chaps from Buffy and a Back-To-The-Future letter to lure The Doctor to Trenzalore








Podcast
N081 A Good Man Goes To War
The Centurion returns, River Song drops a massive spoiler and bowties are infinitely preferable to monastic neckties.


Podcast
N072 The Pandorica Opens
An epic romp and the episode that should have been called "Just let it go to voicemail"


Podcast
N069 Cold Blood
Snoring Silurians, unauthorised Earth ambassadors and the (temporary) deletion of Rory Williams