Sergeant John Benton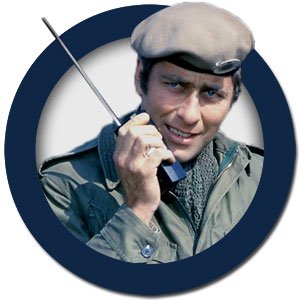 The Brigadier's Number Two, and later his Number One, Benton was not only a charming, kind-hearted and brave U.N.I.T. officer, but a brilliant friend to Bagels and the TARDIS team. He was also a bit of a flirt. Alas, Benton didn't get the send-off from the show that he deserved.


Podcast
C083 The Android Invasion
Doc and Sarah match wits with finger-blasting androids and two walnuts from space planning to invade Earth


Podcast
C080 Terror of the Zygons
The trustee of the Golden Haggis Lucky Dip commands a lactating Loch Ness Monster in a bid to destroy the environment


Podcast
C075 Robot
An Einstein impersonator invents a growing robot capable of complex emotions and some entitled scientists direct it to commit robberies in Tom Baker's debut serial as The Fourth Doctor.


Podcast
C074 Planet of The Spiders
Pertwee shines in a his farewell serial as he faces off against a spider senate and runs over vagabonds with a hovercraft




Podcast
C069 The Green Death
Doc is pitted against maggots, a giant fly and a wholly unrelated plot by a supercomputer to conquer the world of business in Jo Grant's final serial


Podcast
C065 The Three Doctors
The First and The Second join The Third on an adventure in an anti-matter universe for the Ten Year Anniversary of Doctor Who


Podcast
C064 The Time Monster
The Master summons a time pigeon and goes back to Atlantis where he finds a minotaur and other plot points.




Podcast
C059 The Daemons
The Master summons homicidal Morris Dancers, a Daemon and a gargoyle with a spring in his step to grant him godlike powers, and obviously everything goes wrong.