Sea Devils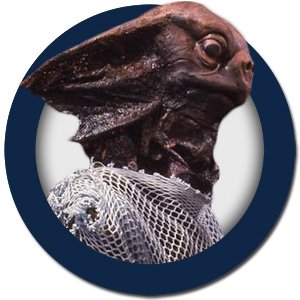 Sea Devils were the aquatic cousins of the Silurians. Also remnants of a bygone era, the Sea Devils had, one might say, just as much right to call our world their own as we do — pardon the assumption that most visitors to this website are in fact humans. They partnered with The Master in an attempt to seize control of the planet for themselves.




Podcast
C067 Frontier in Space
Interstellar war, a lunar prison break and Roger Delgado's final appearance as The Master


Podcast
C062 The Sea Devils
A Master and Commander, an Officer and a Gentleman, and Tonnes of Seamen. Behold the aquatic cousins of the Silurians!