Courtney Woods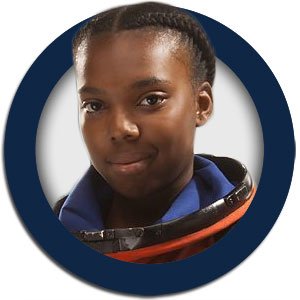 An annoying Coal Hill student, whom we deemed undeserving of her own adventures with The Doctor. Oh, well, de gustibus.


Podcast
N111 Kill The Moon
Mankind looks to the stars because of Clara's disregard for democracy, but you can't make a human space exploration omelette without cracking a few moon eggs.


Podcast
N110 The Caretaker
The Doctor butts heads with a somersaulting maths teacher at Coal Hill School while an alien threatens the future of humankind.


Podcast
N106 Into The Dalek
The Doctor, Clara and some Redshirts decide to Fantastic Voyage into the seemingly only good Dalek in existence


Podcast
N105 Deep Breath
A dinosaur appears in 1890's London, and that's not even the weirdest thing Capaldi must investigate in his debut adventure as the Twelfth Doctor