The Twelfth Doctor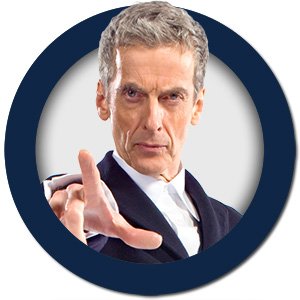 Peter Capaldi played The Twelfth Doctor from 2014 to 2017 to perfection, as the curmudgeon, sardonic, occasionally evil-eyed Scotsman. His TARDIS interior was gorgeous and he sported some nice coats, often combined with a hoodie and badass boots. Not a huge fan of that sweater with holes in it, but hey-ho. Capaldi, a lifelong Whovian, was brilliant in the role, echoing much of a tone of William Hartnell's first take on the Time Lord.




Podcast
N115 Dark Water
The Doctor gets a smooch from his mistress and it turns out there's an afterlife!


Podcast
N114 In the Forest of the Night
The COBRA group's struggling with a global crisis; London's in apparent lockdown; and Doc and Clara go hiking with a Tiger King.


Podcast
N113 Flatline
With The TARDIS getting ever smaller on the outside, Clara must Doc up and investigate a case of killer graffiti




Podcast
N111 Kill The Moon
Mankind looks to the stars because of Clara's disregard for democracy, but you can't make a human space exploration omelette without cracking a few moon eggs.


Podcast
N110 The Caretaker
The Doctor butts heads with a somersaulting maths teacher at Coal Hill School while an alien threatens the future of humankind.


Podcast
N109 Time Heist
The Doctor and Clara assemble a team in order to Ocean's-11 into a maximum security bank guarded by a telepathic space cow


Podcast
N108 Listen
A masterfully creepy chamber piece, in which Doc embroils Clara in his obsession to prove an unprovable theorem