Crespallion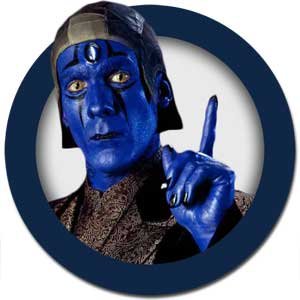 If the Whoniverse doesn't work out for the Crespallions, they can always moonlight as understudies for the Blue Man Group. The most notable Crespallion chap we've encountered to date is probably Dorium Maldovar.




Podcast
N081 A Good Man Goes To War
The Centurion returns, River Song drops a massive spoiler and bowties are infinitely preferable to monastic neckties.