The Ninth Doctor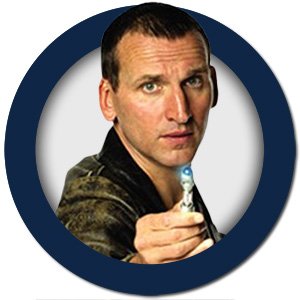 One-season-wonder, the Ninth Doctor was portrayed by Christopher Eccleston when NewWho first came out in 2005 and made a splash as the crazy, zany, fun and PTSD-suffering Time Lord. We would have loved to have seen him in more seasons!


Podcast
N006 Dalek
The Doctor tries to save a life, then end it at all costs, while Rose takes the moral high-ground, and also gets a new boyfriend.


Podcast
N005 World War Three
Part 2 of the farting aliens saga, in which The Doctor jeopardises Rose's life and UNIT employs the dumbest password ever.


Podcast
N004 Aliens of London
The Doctor takes Rose back to London and traumatises her mother, while flatulent aliens stage a coup.


Podcast
N003 The Unquiet Dead
Doc and Rose accidentally materialise in Cardiff and go Ghostbusting with Charles Dickens.




Podcast
N001 Rose
The doctor gets a facelift and a brand new companion in this opener to the 2005 revival.


Podcast
B004 Commentary Track – Rose
BONUS audio commentary track for 'Rose', in which Eccleston is introduced as the Doctor and Rose charms our socks off!


Podcast
B002 50th Anniversary Special
Has it been half a century already? I joined über-fans Gina and JD to chat about the con, cosplay, panel talks and The Night/Day of the Doctor.