Sisterhood of Karn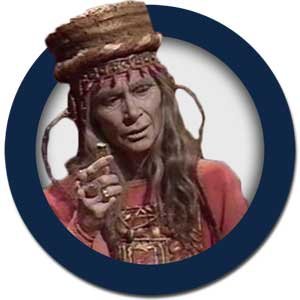 The Sisterhood of Karn was a religious order, originally from Gallifrey but since residing on the planet Karn. They protected the Sacred Flame which in turn produced the Elixir of Life, a liquid capable of extending one's lifespan and even triggering or amending a Time Lord regeneration.




Podcast
C084 The Brain of Morbius
Despotic Time Lord Morbius is resurrected as a Fishbowl-Claw-Monster to… take over the universe?




Podcast
B002 50th Anniversary Special
Has it been half a century already? I joined über-fans Gina and JD to chat about the con, cosplay, panel talks and The Night/Day of the Doctor.