Sergeant John Benton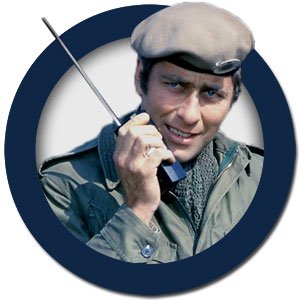 The Brigadier's Number Two, and later his Number One, Benton was not only a charming, kind-hearted and brave U.N.I.T. officer, but a brilliant friend to Bagels and the TARDIS team. He was also a bit of a flirt. Alas, Benton didn't get the send-off from the show that he deserved.


Podcast
C057 The Claws of Axos
Golden-haired, miracle-bearing cherubs descend from the heavens and no one suspects that they might have a hidden agenda.


Podcast
C056 The Mind of Evil
Psychiatric treatment of criminals using an alien in a bucket? It's got to be The Master!




Podcast
C054 Inferno
Disco Werewolves, Venusian Karate and yet another Drill-to-The-Centre-of-the-Earth spiel.


Podcast
C053 The Ambassadors of Death
More astronaut-cosplaying aliens, palpably inappropriate music, and foreign conspirators from foreign countries


Podcast
C046 The Invasion
Raunchy photoshoots, the return of UNIT and a Cyberman plan as epic as it is absurd