Graham O'Brien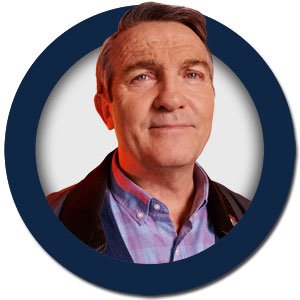 One of arguable too many companions of the opening TARDIS team of the Thirteenth Doctor, Graham O'Brien was – quite frankly – a delight from the start. He's Ryan's step-granddad and in some ways the conscience of his team.




Podcast
N156 Spyfall, Part 1 (re-review)
The Doctor's nemesis returns as a chap with mommy issues conspires with extra-dimensional beings to turn humankind into wifi hard drives!






Podcast
N153 It Takes You Away
A frog convinces the worst dad in Norway to reenact the plot of The Village in an emotionally complex story with a lot of retro-rewrite potential


Podcast
N152 The Witchfinders
Will The King's pricker stand a chance against good old-fashioned Lancashire mud?


Podcast
N151 Kerblam!
The Head of People tears the Heads of Robots in this unexpectedly divisive episode


Podcast
N150 Demons of the Punjab
We learn about the Partition of India, while multi-ocular members of the band Lordi scare the heck out of anyone dying alone.


Podcast
N149 The Tsuranga Conundrum
An overlooked Futurama reference and the literal handwaving of interplanetary navigation whilst wearing marigolds. Not bad!


Podcast
N148 Arachnids in the UK
Mr Big Bad's new hotel is infested by mutant spiders, and only Sheffield's sickest grime station can flush them out