Graham O'Brien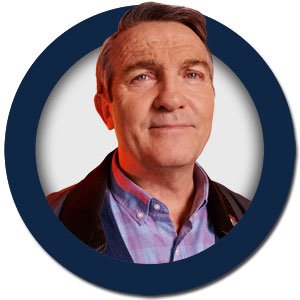 One of arguable too many companions of the opening TARDIS team of the Thirteenth Doctor, Graham O'Brien was – quite frankly – a delight from the start. He's Ryan's step-granddad and in some ways the conscience of his team.


Podcast
N147 Rosa
A beautiful episode, in which Racist Danny Zuko plots to disrupt the US civil rights movement in possibly the most convoluted way imaginable


Podcast
N146 The Ghost Monument
Smokey and The Bandit introduce The Doctor and her companions to the Mad, Mad, Mad, Mad World of rubbish snipers and sentient offcuts


Podcast
N145 The Woman Who Fell To Earth
A brand new Doctor, show runner and aesthetic, no TARDIS, different music. Oh, and new troops. No, not troops. Team. Gang. Fam? Either way, it's a solid start for the Thirteenth Doctor.