Vicki Pallister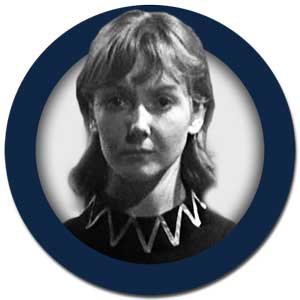 Vicki was the first of The Doctor's surrogate granddaughters, picked up along the way after he dumped Susan in post-apocalyptic London with one shoe. Vicki first appeared in 'The Rescue', wherein she bent over and inadvertently revealed her pants, thus becoming one of the weirdest google search phrases to take a surprisingly large amount of pervs to this website.


Podcast
C020 The Myth Makers
The troupe arrives in Troy, where there's no Helen, Vicki falls in love, and the Doc leaves but one Trojan left alive.


Podcast
C018 Galaxy 4
Doc, Vicki and Steven encounter sexism, Hutts and pudgy budget-Daleks in this serial that does not necessarily take place in Galaxy 4.


Podcast
C017 The Time Meddler
The Doctor, Vicki and Steve arrive in England in 1066 and are pitted against Saxon logic, brutal Vikings and a fellow time traveller.


Podcast
C016 The Chase
The Doctor says farewell to two trusted companions, but first they battle Desert Squids, Frankenstein's Monster, Dracula and Spherical Daleks.


Podcast
C015 The Space Museum
The Doctor, Barbara, Ian and not-short-for-Victoria unfreeze on Xeros, are about to be frozen again, and then help some kids kill lots of grownups.


Podcast
C014 The Crusade
The troupe arrive in 12th century Palestine where Doc steals clothes, Ian is knighted, Vicky is inconsequential and Barb gets kidnapped (as usual)


Podcast
C013 The Web Planet
Doc & Co team up with butterflies and Rastafarian centipedes to battle man-sized ants, laser-nosed DustBusters and a giant wig from outer space


Podcast
C012 The Romans
The Doc & Friends sport togas, eat grapes and commit murder, not to mention meet Emperor Nero himself, in this glorious serial


Podcast
C011 The Rescue
The Doctor, Barbara and Ian rescue a surrogate granddaughter from the clutches of a madman on the planet Dido