The Second Doctor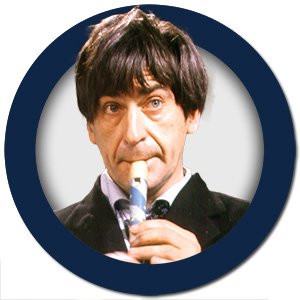 Portrayed by Patrick Troughton between 1966 and 1969, as well as in a few Multi-Doc specials, The Second Doctor was a disheveled, witty and fun-loving chap who was a dear friend of his companions and a fan of playing the recorder.


Podcast
C045 The Mind Robber
A less racist, more trippy take on The Toymaker and ultimately a literal write-off


Podcast
C044 The Dominators
It's Dresses vs Shoulder Pads in this (possibly) entertaining clash of the dress codes.


Podcast
C043 The Wheel in Space
The most convoluted Cyberman plot to date VS. The least professional space station crew ever


Podcast
C042 Fury from the Deep
Lethal bubble baths, homicidal seaweed and the first appearance of the Sonic Screwdriver


Podcast
C041 The Web of Fear
The epic return of two foes and introduction of a lifelong friend and ally




Podcast
C039 The Ice Warriors
Ice Warriors, nipple computers and a fruit museum appear in this serial that moves at a glacial pace




Podcast
C036 The Evil of The Daleks
A Karl Marx lookalike delivers spiffing technobabble while time travel goes straight down the drain in this senseless yet hugely compelling serial.