Danny Pink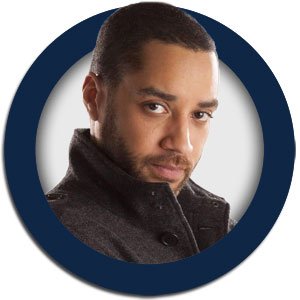 Ex-soldier and fellow teacher at Coal Hill School, Danny Pink was not only the love interest of Clara, but an adventurous companion you could count on.


Podcast
N114 In the Forest of the Night
The COBRA group's struggling with a global crisis; London's in apparent lockdown; and Doc and Clara go hiking with a Tiger King.




Podcast
N111 Kill The Moon
Mankind looks to the stars because of Clara's disregard for democracy, but you can't make a human space exploration omelette without cracking a few moon eggs.


Podcast
N110 The Caretaker
The Doctor butts heads with a somersaulting maths teacher at Coal Hill School while an alien threatens the future of humankind.


Podcast
N109 Time Heist
The Doctor and Clara assemble a team in order to Ocean's-11 into a maximum security bank guarded by a telepathic space cow


Podcast
N108 Listen
A masterfully creepy chamber piece, in which Doc embroils Clara in his obsession to prove an unprovable theorem


Podcast
N106 Into The Dalek
The Doctor, Clara and some Redshirts decide to Fantastic Voyage into the seemingly only good Dalek in existence