Nardole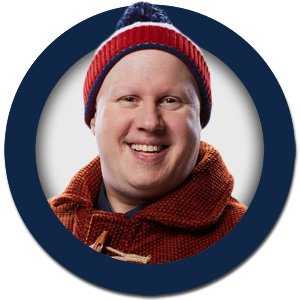 Nardole's a bit of an oddity, isn't he? Where is he from? How did he come to travel with The Doctor? Perhaps this bit of copy will need to be revised when we get to his episodes. In any event, clever, resourceful and often cowardly, Nardole travelled with The Twelfth Doctor, providing both assistance and levity in any crisis.


Podcast
N134 Thin Ice
Doc and Bill liberate the rocket-fuel-crapping tape worm mapping the intestinal tract of the British Isles


Podcast
N133 Smile
A happy-go-lucky episode full of corridon'ts, and what exactly does a self-aware AI demand in rent?