Leela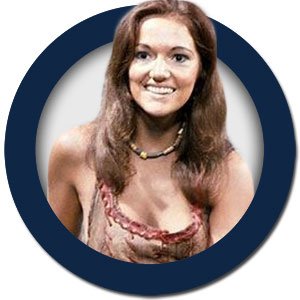 A warrior and member of the "Sevateem" tribe, Leela travelled with The Fourth Doctor for a while. She had a knack for killing people with Janus thorns and knives, and sometimes exhibited a sixth sense.




Podcast
C096 Underworld
Jackson and The Argonauts take Team TARDIS to a newly formed, largely green-screen'd planet


Podcast
C095 The Sun Makers
Doc, Leela and K-9 lead a proletarian revolution against space capitalists on Pluto who may be in the business of making suns


Podcast
C094 Image of the Fendahl
A loony old trout helps prevent a golden sun goddess from sucking the life out of the world with her Gestalt band of space worms


Podcast
C093 The Invisible Enemy
Anti-body pillow fights, a fantastic voyage and the universe-threatening ejaculate of a megalomaniac space shrimp






Podcast
C090 Robots of Death
Robot Ood and a plethora of silly hats — this legendary serial ticks all the boxes!


Podcast
C089 The Face of Evil
The Fourth Doctor gets a brand new companion and someone's carved a familiar face on Mount Rushmore