C090 Robots of Death
---
Browse the WBW Podcast
---
Browse Classic Who reviews
---
Podcast: Play in new window | Embed
Robot Ood and a plethora of silly hats — this legendary serial ticks all the boxes!
The Fourth Doctor and new companion Leela materialise aboard a spice miner from Dune, inhabited by a handful of spoiled humanoids sporting elaborate headgear, and a veritable army of allegedly harmless robots doing all the heavy lifting. Then suddenly, when someone in this confined space is bludgeoned (and/or strangled), our time travelling twosome is immediately accused of the crime. 
Entirely unrelated to this, of course, is the fact that the robots are behaving rather strangely, and there's the non-sequitur backstory, of course, about the mad robotics scientist who surely can't be hiding on the mining vehicle. And then another person is murdered. And then another. And so it falls upon The Doctor and Leela to inspect the clues, gather the ever-decreasing number of suspects, and deduce whodunnit.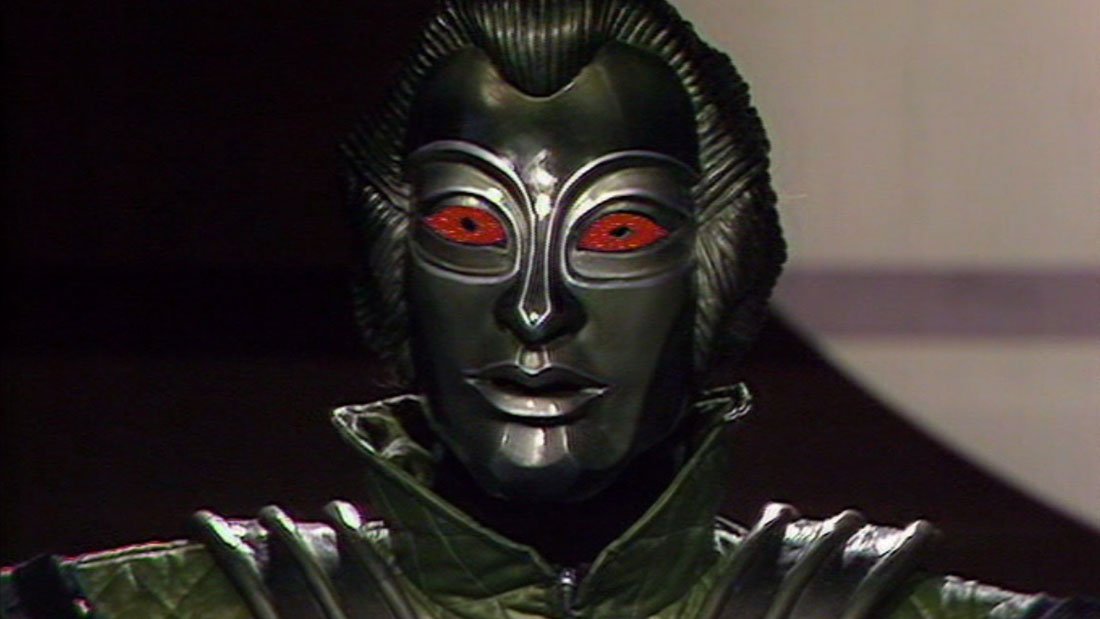 As we make comparisons in this podcast episode between the Voc/Super Voc/Dum Robots and the Heavenly Hosts from Voyage of the Damned, here's a quick comparison shot.