B027 Doctor Who Comic Book Reviews #2
---
Browse the WBW Podcast
---
Browse Bonus Episodes
---
Podcast: Play in new window | Embed
A little further along the fourth dimension, we return to Doctor Who as presented in TWO dimensions.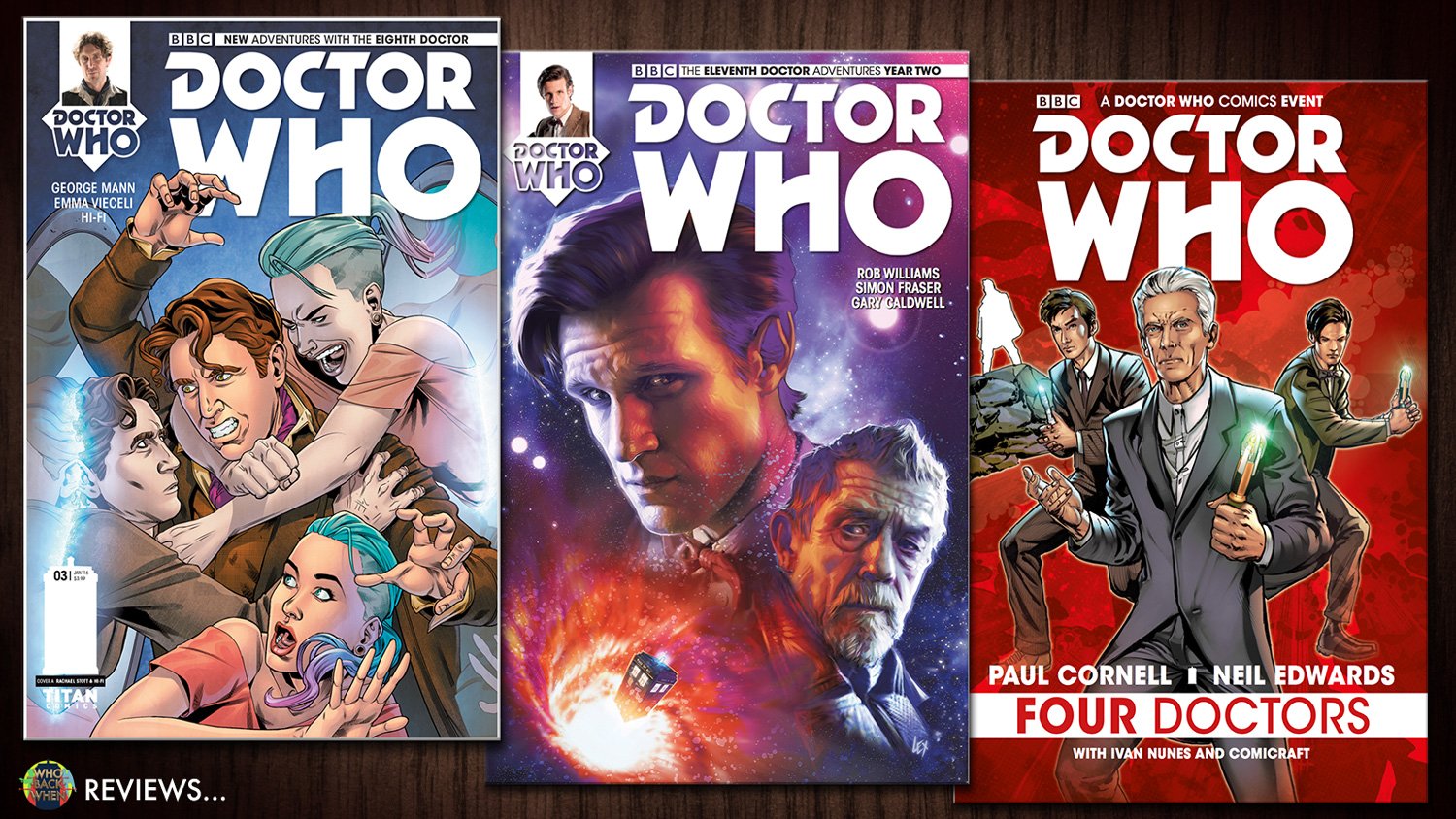 In this follow-up to (B020) Doctor Who Comic Book Reviews #1, we delve deeper into the world of comics and graphic novels by Titan Comics as we review:
A Matter of Life and Death (The Eighth Doctor, Year 1, Vol 1)
The Then and The Now (The Eleventh Doctor, Year 2, Vol 4)
The One (Eleventh Doctor, Year 2, Vol 5)
The Four Doctors
… and some random Twelfth Doctor comic book
The aforementioned Eighth Doctor adventure, of which we had previously only read and reviewed the then available first issue, is reviewed in its entirety this time around, so don't miss it!
PS: Try to un-see this Eighth Doctor cover.