Vashta Nerada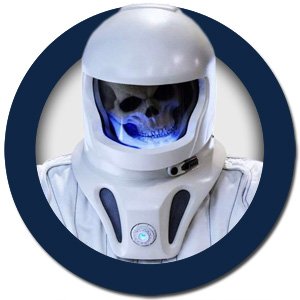 Invisible air piranhas, the barely perceptible Vashta Nerada float around in the air and gobble up any living tissue in no time. Beware the Vashta Nerada in general, but certainly when they've taken hold of the skeletal remains of astronauts, as this is likely to cause an eerie, zombie-like effect.


Podcast
N051 Forest of the Dead
The Runaway Bride finally gets herself a husband and takes care of cookie-cutter kids in Star Trek Generation's "Nexus".


Podcast
N050 Silence in the Library
A tonne of foreshadowing and a very common courtesy unit, plus the very first appearance of Professor River Song (on our timeline)