N096 The Rings of Akhaten
---
Browse the WBW Podcast
---
Browse New Who reviews
---
Podcast: Play in new window | Embed
A space girl fails to hit the apocalyptic snooze button and only Clara's backstory can save the day
The Doctor has decided to not wait any longer for the prequel movies of Clara's life and takes a sneaky trip through time to spy on her as she grows up. He observes the moment a randomly drifting leaf brings her parents together, ultimately leading to Clara's birth, and the death of Clara's mother, which leaves said leaf in Clara's custody.
History spoiling escapades dealt with, the Doctor decides to take Clara wherever she wants to go. Her response of "something awesome" leads to a course being plotted to The Rings of Akhaten, a ring-based solar system with a shining pyramid at its centre.
While wandering around the market from Turn Left / the basement from Starship UK, Clara happens upon young Merry Gejelh, a runaway repository of the entire solar system's folk memory, whose raison d'être is to undergo a musical Logan's Run for the good of the galaxy.
Guess what! Clara's promises are full of sh*t. As are the Doctor's, it turns out, as Merry's manages to screw up her song four words into it — maximum — thus wakening ancient powers that only the Doctor can extemporise a defence against through sheer egotism which, guess what, doesn't work either.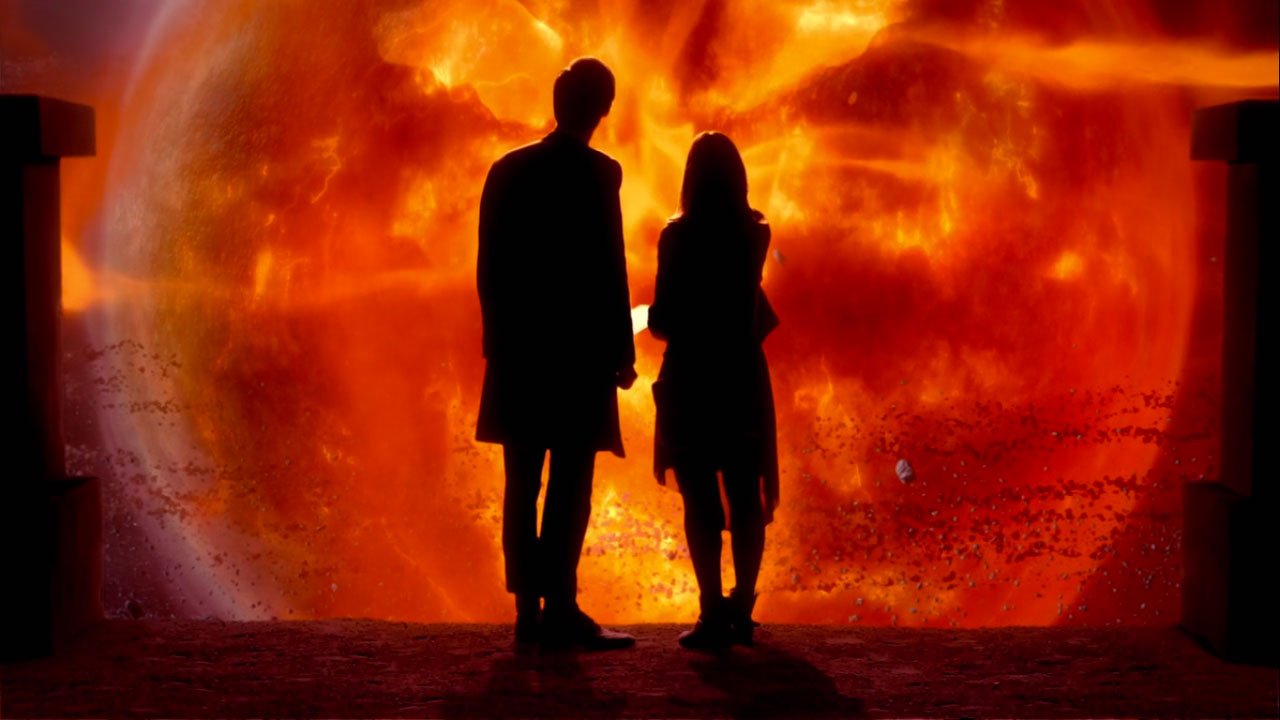 (More screenshots will be added soon — watch this space!)
PS: As foreseen/promised, we had quite a bit to drink during this episode. Just bear that in mind… ;-)