B038 The WBW Mailbag – Part 2
---
Browse the WBW Podcast
---
Browse Bonus Episodes
---
Podcast: Play in new window | Embed
We rifle through our sacks again to present to you the majesty of "Mailbag Episode 2: The Refilling"
As, for once, the four of us found ourselves in the same room and all mic'd up at the same time, we figured it was time for another Bonus Mailbag Episode!
Have a listen as we read out letters sent to us from citizens of Podcastland with suggestions for future episodes, a bit of praise, some constructive criticism, some less constructive criticism, yet another ranking of us as human beings (because apparently that's morally sound) and a list of would-be Doctor Who porn parody titles.
We even dip a toe in the international pool of iTunes reviews you wonderful ladies and gentlemen have written for us.
Please keep your emails (and reviews) coming. We love hearing from you! Send your missives to whobackwhen@gmail.com and we may include them in a future mailbag ep.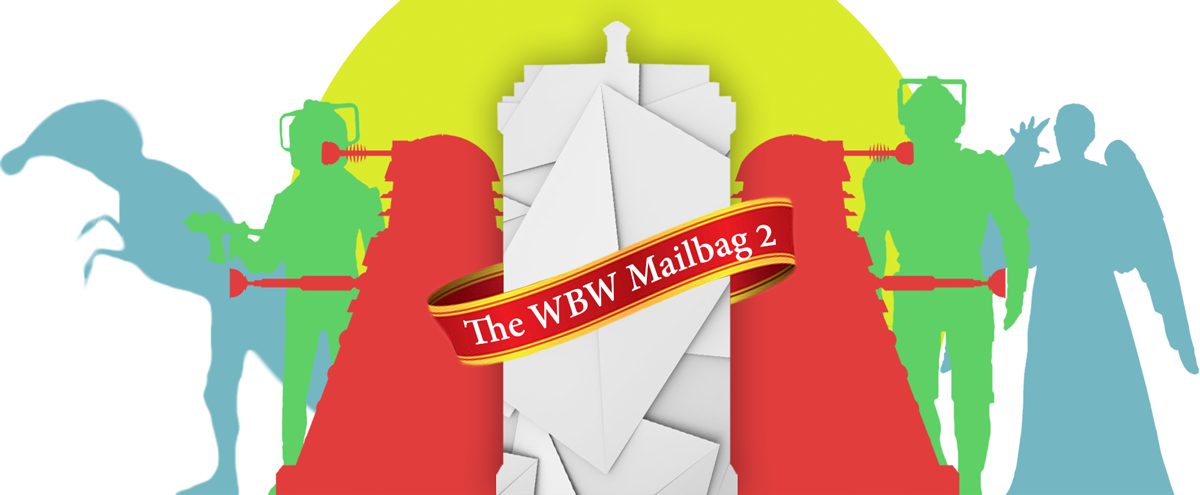 Shazam!